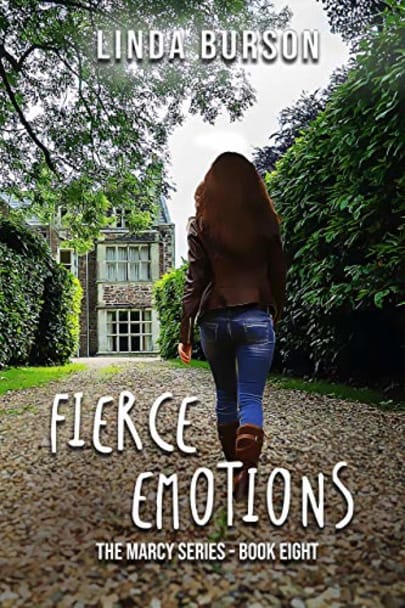 Fierce Emotions
By: Linda Burson
My Rating: 5 of 5 stars
Fierce Emotions (Marcy Series Book 8) by Linda Burson was an engaging, feels invoking read, that had me hooked.
The 8th book in this crazy amazing series, we follow our strong MC Marcy, as she settles into life with her men, child and baby to be. Their family dynamic is something else, but as much as you think you'd be bothered with it, you're not, and that's part of the magic of this series. Well written characters, strong plots and high strung mysteries, keeps the flow going and the blood pressure high. Now I will say that this series follows a continuous time line, and interconnecting multi layered plots, so I highly suggest reading these books in order, or you won't get the full effect of Marcy, Liam, Brad, and their complex relationships.
Overall this book was on par with the rest, and I believe for me the best so far, but I think I say that about them all. So you can take that as, this series just keeps getting better, and better, and the writing never wavers. So please take my super high recommendation and my stamp of approval, that you will fall hard for this truly one of a kind read.
Happy Reading
-Review by @eawalsh
https://itsybitsybookbits.com/wp-content/uploads/2019/09/IBBB_promotions_logo-01-300x180.png
0
0
Emily-Ann Walsh
https://itsybitsybookbits.com/wp-content/uploads/2019/09/IBBB_promotions_logo-01-300x180.png
Emily-Ann Walsh
2019-05-25 11:46:01
2019-05-25 12:41:14
Fierce Emotions (Marcy Series Book 8) by Linda Burson - Review by Emily Walsh